Only YOU can start forest fires...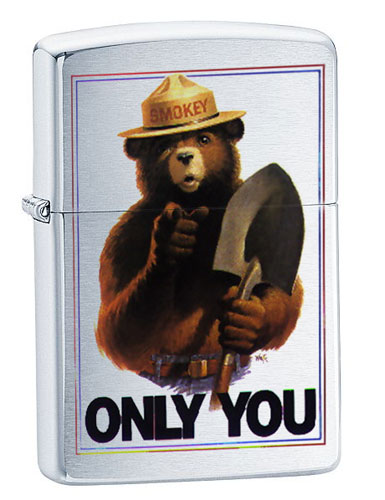 Found this on a Fark photoshop contest and felt it should be preserved...
I mean the idea of a Smokey the Bear Zippo is so pleasantly wrong.
I need one.
Not that I would want to start a forest fire. I live in a forest. Arson is BAD!!!
< Back