Area:One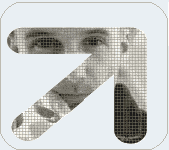 Well, I finally got to see some live music in 2001 and what an experience...
The event was labled area:One and was put together by the musician Moby and the event I attended in St.Paul Minnesota featured Nelly Furtado, the Roots, Incubus, Outkast & Moby on the main stage with Rinocerose, Carl Cox, The Orb, Paul Okenfold and Kevin Saunderson in the "Focus" tent. That Tent was like it's own little Ravish happening apart from the corporate sponsor Ford who had cars out front and the occasional logo amidst the light show. Not that anyone really seemed to care about anytihng sans beat.
The best parts of the event are highly unexplainable wrapped in flasshing lights swirls of fog and scantily clad dancers moving to the most excellent of music. The Orb in particular was my reason for being there and they did not dissapoint. I missed Okenfold, Furtado, Incubus and Saunderson but with two acts performing simultaniously there's no way to hear everyone. Rincoerose was the real shocker for me, had never heard of them and was highly impressed with thier dancy fusion of electric guitars, heavy beats, live percussion, vocordor and electric flute. Amazing stuff. I marvelled at the ability of the Roots & Carl Cox, completely dissimilar but both displayed amazing proficiency. Outkast seemed the biggest main stage crowd pleaser that I saw and had not only the crowd gathered by the stage jumping but the fans in the stands as well. Moby's music was good as expected and his lightshow was stunning, but he really needs to keep his mouth shut between songs.
The venue was a bit suspect - Midway field is a baseball field in the indudstrial park of St.Paul and featured a couple real kinks for foot traffic and an increasing flow of trains travelling by as the evening progressed. But location be damnd, the music was beyond all that and the day was perfectly warm & sunny with a nice cooling breeze. And the crowd as Moby pointed out looked good too... drool... Heck even got a free CD on the way out the gates - woo hoo!
Check out the official website for more info... here's hoping this becomes an annual festival!
Even if it doesn't I can now cross "Must see The Orb Live" off my "to do before I die" list.
Back to funkystuff